Be prepared and stand out!
By advertising in our media channels, you attract new and existing customers who may be in need of your products or services. Best of all, you reach them when they are planning their ongoing and future projects.
An advert in our media channels will:
get your prospect's attention and awareness.
lead more visitors to your stand.
highlight your services and offers.
increase your sales volume.
Our advertising channels:
Digital newsletter
Newspaper
Magazine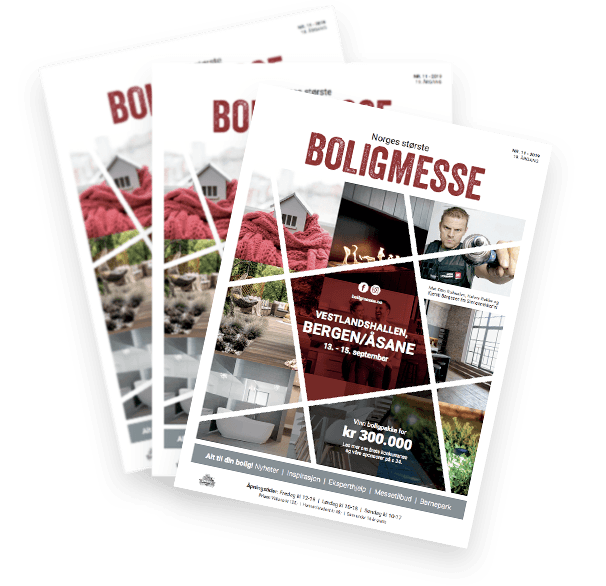 Newspaper
An eye catching ad in our newspaper will get the attention you deserve from your future customers before they attend the exhibition.
Contains articles, programs, activities and exhibitor list.
Distributed locally the week before the exhibition – paper and digital version.
7 out of 10 read our newspaper before they visit our exhibition.
Contact me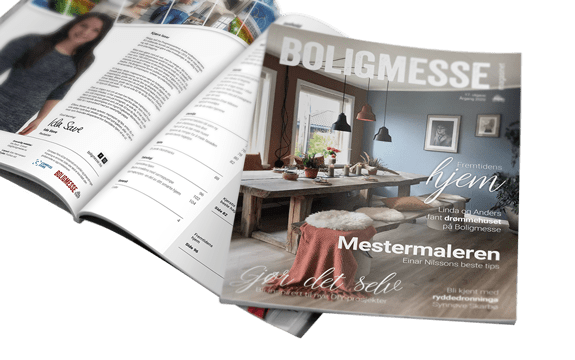 Magazine
Join our visitors after the exhibition!
We offer a unique advertising opportunity. You will attract and inspire people in redecoration mode, regardless if they need to act now, or they need to plan their redecoration projects a few months more.
An in house production.
Edition: 100.000 copies.
1-year duration of circulation.
Handed out to all visitors (20 annual fairs).
Contact me
Contact us