We have a PLAY AREA FOR CHILDREN
On almost all of our 20 trade shows throughout the year we have a big playland for the kids with plenty of activities. This will allow the show to be a experienc for the whole family and not just the adults.
Here, children can enjoy themselves while their parents are experiencing the rest of the show.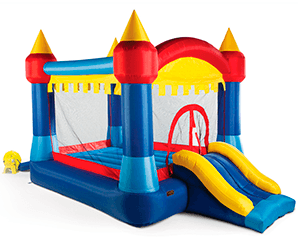 Large bouncy castle
Play park offer a huge inflatables throughout 7x7m for all children. Here children can play, jump, ravage and enjoy themselves as much as they want. Bouncy castle will be open throughout the exhibition period. Age 3 years.
Large theater room
We build up a separate theater room inside play park. For all those who love cartoons. Here you can relax in front of a 52 inch big screen with mostly Walt Disney can offer.
We make it as comfortable as we can own easy chairs or sakosekker to all children so the experience as good as possible. An absolute hit with the kids!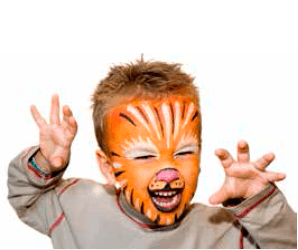 Face Drawing
One of our most popular activities is face painting. Here the kids the opportunity to be painted Medan term paint the face.
Everyone gets to choose exactly what they will look like based on a variety of inspirations. Some popular designs include: Tiger, butterfly, cat, rabbit or monkey. Do not let this go by you if you take the trip to the fair. The kids love it!